Alkaline H2O Pro™ is the stable, reliable and efficient green solution for whole house water purification. Get Started ›
The Quality Of Your Water Is Our Primary Concern.
USA Water Quality Provides The Highest Standards In Water Testing Available Today.
If You Have Concerns With The Quality Of Your Water And Or How Many Chemicals Or Contaminants
Are Present in Your Water, Call Today To See When We Will  be In Your Location For A Free In Home Water Test.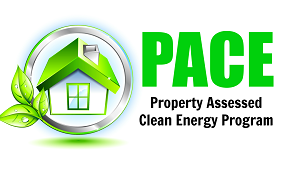 PROPERTY-ASSESSED CLEAN ENERGY PROGRAMS
The property-assessed clean energy (PACE) model is an innovative mechanism for financing energy efficiency and renewable energy improvements on private property. PACE programs allow local governments, state governments, or other inter-jurisdictional authorities, when authorized by state law, to fund the up-front cost of energy improvements on commercial and residential properties, which are paid back over time by the property owners.
What's in Your Water?
Protect your family! USA Water Quality is the best solution for whole home water purification to guarantee your home has clean water coming from every faucet and shower.
|
Nanotechnology
USA Water Quality has worked closely with our customers to understand their problems, explore possible solutions, and then bring those solutions to life through our top of the line scientific and manufacturing capabilities.  USA Water Quality process is unique to our NanoTech Anti-scale Media.
|
Contaminated Water